Philadelphia based artists' collective-turned-tasting room and home bar supply | 2016 holiday residency.
Custom hand dyed ombre curtain created for a "Beachlorette Brunch": a collaborative submission, and real-life Bachelorette party for Green Wedding Shoes. Curated by Dana Stanley, of Between Sleep & Awake videography and Paige VanGombos of Dovetail Vintage Rentals.
Photo credit: Love & Light Photographs
The Market at Fifth Avenue
Hand painted signs for 100+ independent designers in this Asbury Park, NJ based creative retail collective.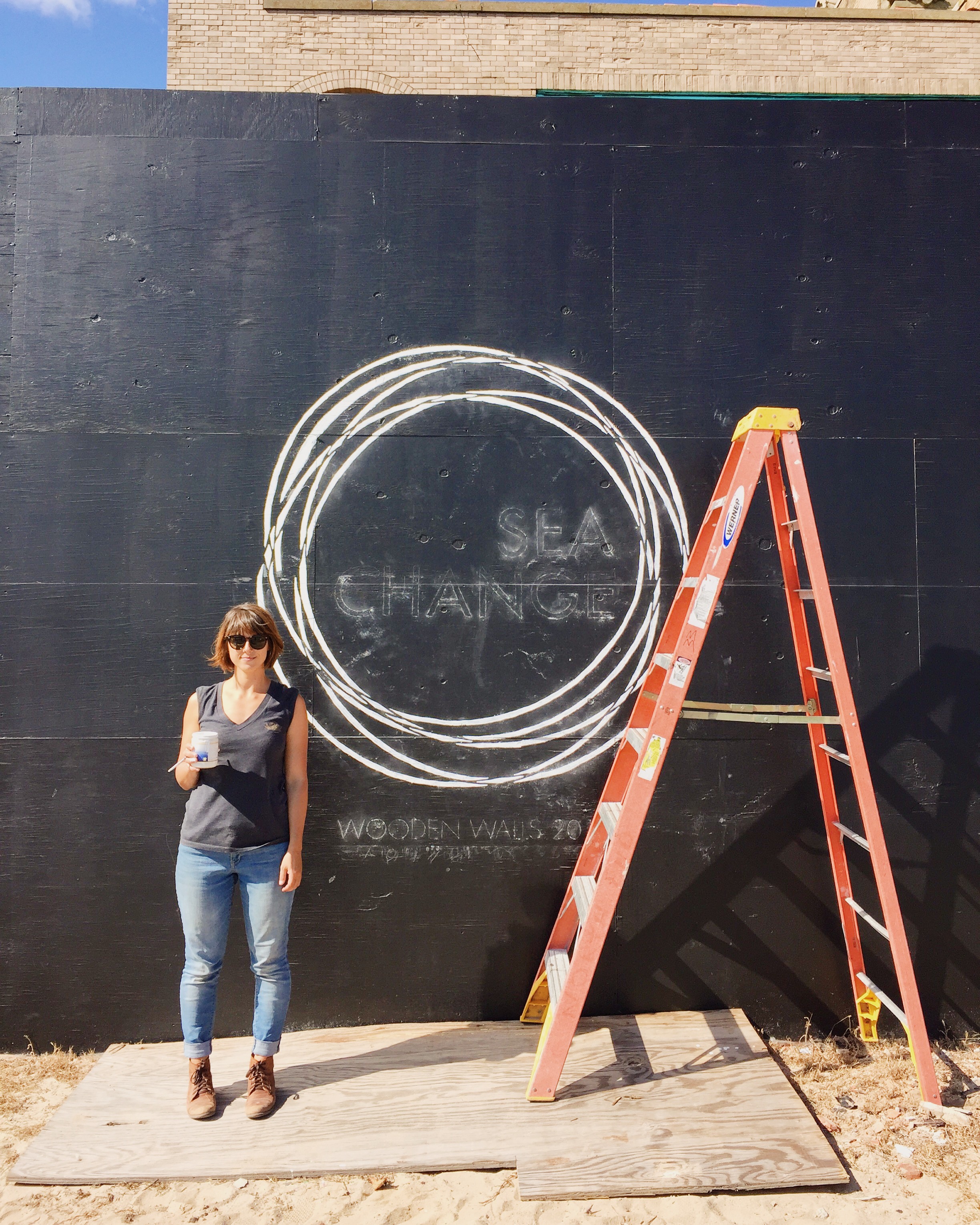 90 foot hand painted mural directory for the SeaChange: Wooden Walls Project, a public art initiative on the Asbury Park Boardwalk.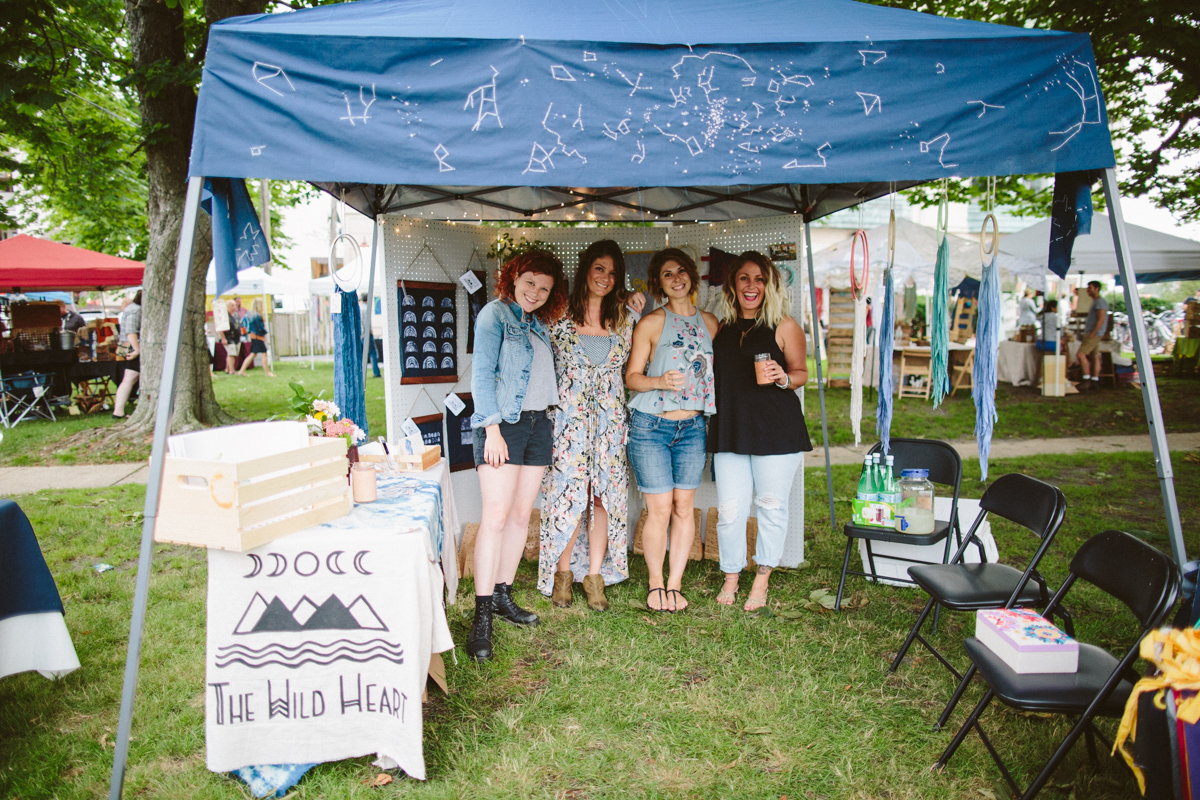 The Wild Heart Collective
Co-founder of The Wild Heart, a maker based creative collective. Curated and contributed to pop-up shops highlighting locally made fiber art, illustrations, leather work, and more!